LASIK vs PRK as Noted by a Sandy Springs, GA Optometrist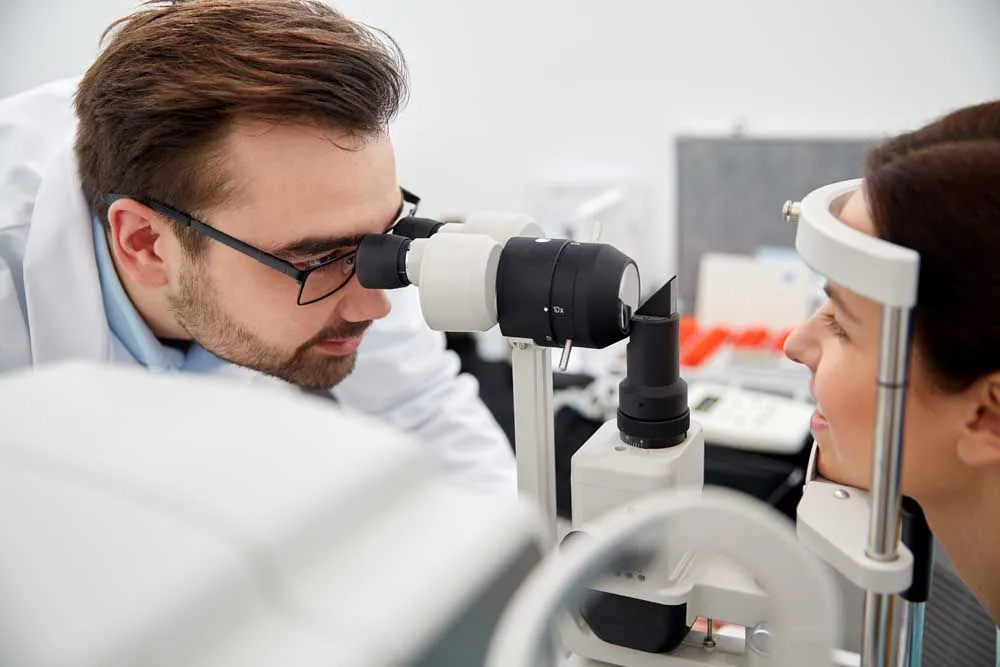 LASIK and PRK eye surgeries are very similar in nature, although they do have their share of differences. Residents of the area must compare the two and understand the pros and cons of the procedures. Some people only qualify for one of the surgeries, and an optometrist from Eye 1st Vision Center, serving Sandy Springs, GA and the surrounding area, will be able to determine your eligibility.
Definition of LASIK
LASIK surgery uses a laser to correct myopia, hyperopia and astigmatism. The laser reshapes your cornea to correct refractive errors, meaning those that cause light to project on the retina improperly.
Definition of PRK
PRK is an acronym for photorefractive keratotomy. PRK surgery is used to treat problems like hyperopia, astigmatism, and myopia. During the procedure, an eye surgeon will remove the epithelium, the flap covering the cornea. Over time, the flap will regrow. Just like LASIK surgery, PRK uses a laser to reshape your cornea, so it shines a light on your retina properly.
Results
LASIK surgery and PRK surgery provide similar results. PRK and LASIK offer patients 20/40 vision or better. Most patients have 20/20 vision after the procedure. Although it's not common, you could require corrective eyewear with either procedure, but your prescription won't be as strong.
Procedure
The procedure of both PRK and LASIK are similar. Both tend to use an excimer laser, but LASIK doesn't always. The epithelium is lifted during LASIK and removed completely during PRK.
Eligibility
Not all patients are eligible for LASIK. For instance, patients who have a disease, condition or injury that affects the cornea might not be able to undergo LASIK surgery. Patients who have a thin cornea or who've had LASIK in the past may not be able to have LASIK. Our optometrist can examine your eye and determine which procedure is ideal for you.
Side Effects
Both eye surgeries are relatively safe. It's rare a person experiences a complication from either PRK or LASIK. It is, however, possible to have pain or discomfort after either surgery. You might have a blurry or hazy vision from either surgery. You're at greater risk of an infection from LASIK due to the epithelium. On the contrary, you're less at risk for other flap complications when you undergo LASIK.
Recovery
You'll have a longer healing time when you undergo PRK because of having to wait for the flap to regrow. This process can take several weeks to several days. Patients tend to see results during the first week after the surgery.
To schedule a consultation for PRK or LASIK surgery, contact Eye 1st Vision Center, serving Sandy Springs, GA and the surrounding area, by calling (404) 252-1702.