Eye Exams at Eye 1st Vision Center
If you're asked when you might need to see an eye doctor, you'd probably think of specific vision problems, diseases, or symptoms that might prompt an appointment. But you also need to make regular visits even if your eyes seem healthy -- because they might not be. Regular eye exams and vision testing should be a part of every family's preventative wellness plan. Here at Eye 1st Vision Center, we're happy to offer these examinations to Sandy Springs residents.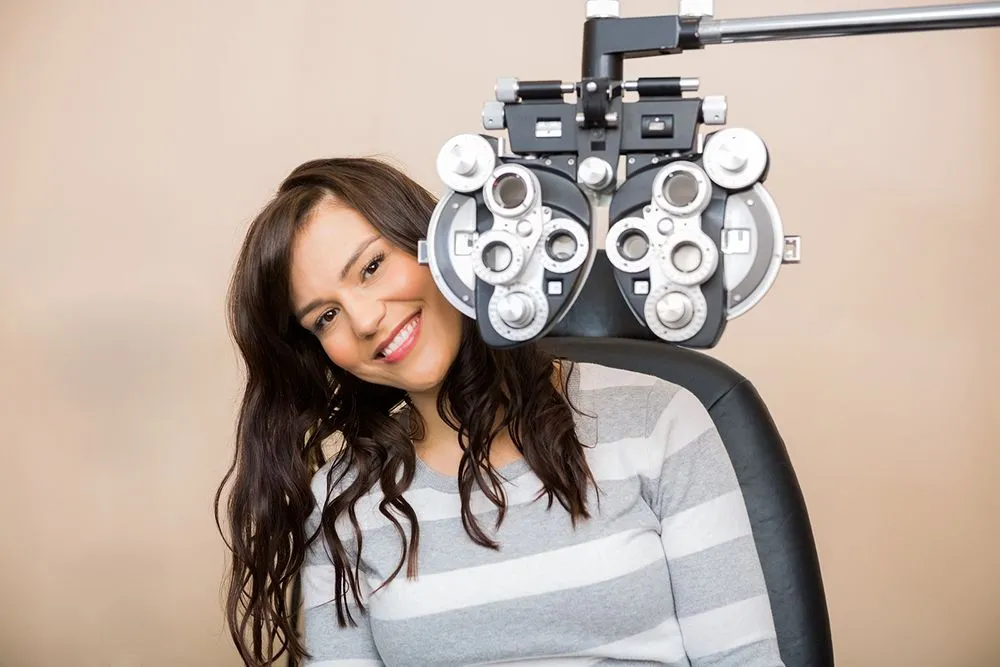 Why You Need Regular Exams at Our Sandy Springs Optometry Clinic
Regular comprehensive eye exams can tell us much about the current state of your eyesight and ocular health -- including many things you might never suspect due to lack of symptoms. Diseases such as glaucoma, macular degeneration, and diabetic eye disease may not present you with symptoms until they're already pretty far along. By that point, sadly the eyes may have sustained significant permanent damage. The time to detect such issues is before they can erode your vision. Comprehensive eye exams allow us to make those diagnoses by examining the interior and exterior of the eye in great detail.
Even healthy eyes can have functional or vision problems, and your eye doctor at Eye 1st Vision Center can diagnose those problems as well. We can administer a number of tests to check how well your eyes are working as a team (and in coordination with the brain). Regular vision testing lets us discover any problems you may be experiencing due to a refractive error (myopia, hyperopia, astigmatism, or presbyopia) or early stages of eye disease. We can then prescribe a prescription for corrective lenses or update your current prescription to meet your needs.
Eye and Vision Evaluations for All Stages of Life
Everyone needs regular eye and vision exams, regardless of their age. Children require three such evaluations by the time they reach school age; this allows us to find and treat any impairments that might affect normal vision development. From school age through adulthood, people with vision issues should have an annual exam, while people with healthy eyes need an exam every other year. Seniors (aged 60 and older) need annual exams because of the risks they face for diseases such as cataracts and macular degeneration. Our optometry center can help every member of your family keep their eyesight in the best possible shape.
Contact Your Optometrist at Eye 1st Vision Center Today!
Are you overdue for a comprehensive eye and vision exam? If so, there's no time like the present to contact your optometrist at Eye 1st Vision Center. Call (404) 252-1702 today!