If you've been putting up with wearing eyeglasses because you have been told that contacts are not appropriate for you, that advice may have been based on outdated information. You should know that for some patients, scleral contacts are a suitable alternative. The team at Eye 1st Vision Center, your preferred optometrist in Sandy Springs, GA wants to help patients who are looking to make the switch to contacts, so read on for more information about scleral contact lenses to see if they might be right for you.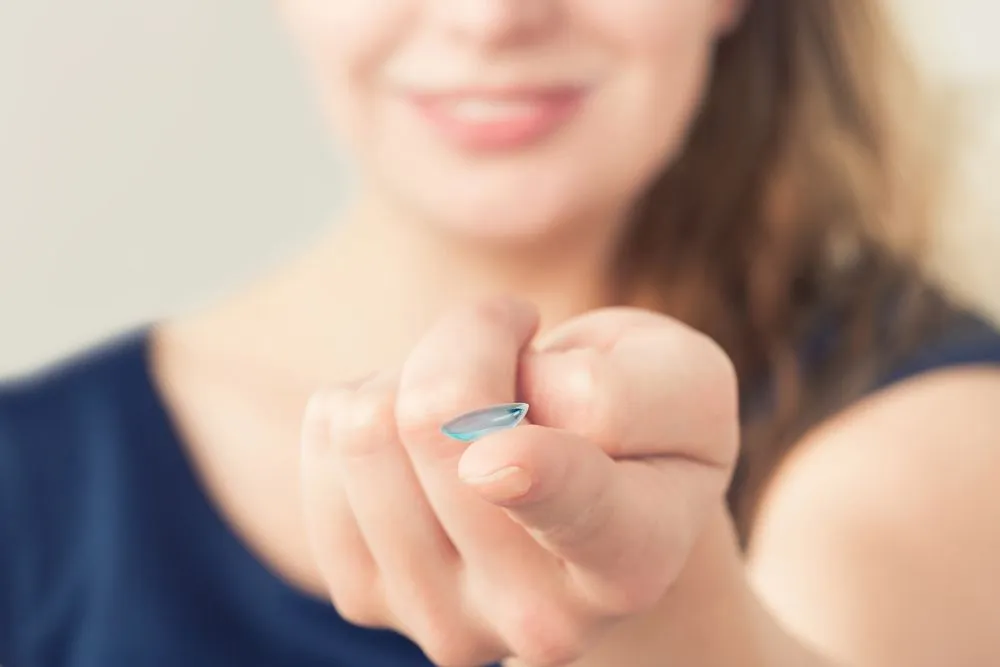 What Are Scleral Lenses?
Scleral lenses are a special form of contact lenses. They are large, rigid gas permeable lenses and measure between 14mm to more than 20 mm in diameter. The term "scleral" refers to the fact that these lenses cover the entire cornea as well as extend across the white part of the eye, known to doctors as the sclera.
What Conditions do They Help Treat?
In general, patients who have a range of vision problems, from refractive errors (like nearsightedness) to cornea irregularities to difficulty producing sufficient lubricating tears and who cannot tolerate conventional contact lenses may benefit from scleral contact lenses. A range of conditions can be treated with the help of scleral lenses, including:
Astigmatism
Familial dysautonomia
Graft versus host disease
Keratoconus
Limbal stem cell deficiency
Myopia
Neuropathic ocular pain
Neurotrophic keratopathy
Ocular allergies
Ocular cicatricial pemphigoid
Pellucid marginal degeneration
Post-corneal transplant
Post-LASIK ectasia
Post-RK
Presbyopia
Severe dry eyes
Sjögren's Syndrome
Stevens-Johnson Syndrome
Please note that this list is not intended to be comprehensive. If you do not see your particular eye condition listed here but suspect that scleral lenses may be useful, please connect with Eye 1st Vision Center to learn about how we might help with your situation.
Who Would Be a Good Candidate for Scleral Lenses?
Most people who would like to try contacts for improving their vision will be suitable candidates for wearing scleral lenses. There are three types of conditions that will be helped the most with scleral contacts:
1. Vision for people with irregular corneas generally cannot be corrected with soft contacts, making scleral contacts ideal for them.
2. Patients with hard-to-fit eyes (which can make it easier for lenses to get dislodged) will often find scleral lenses to be a better and more comfortable fit.
3. Anyone with dry eyes will benefit from scleral lenses because the space between the lens and cornea will serve as a reservoir of tears to help keep eyes lubricated.
Book an Appointment to be Tested for Scleral Contact Lenses in Sandy Springs, GA Today!
If you would like to be checked to see if you would be a good candidate for scleral contact lenses, we're standing by to provide you with a consultation and examination at your earliest convenience. For details on scleral lenses or to book your appointment in Sandy Springs, GA, call Eye 1st Vision Center at (404) 252-1702.