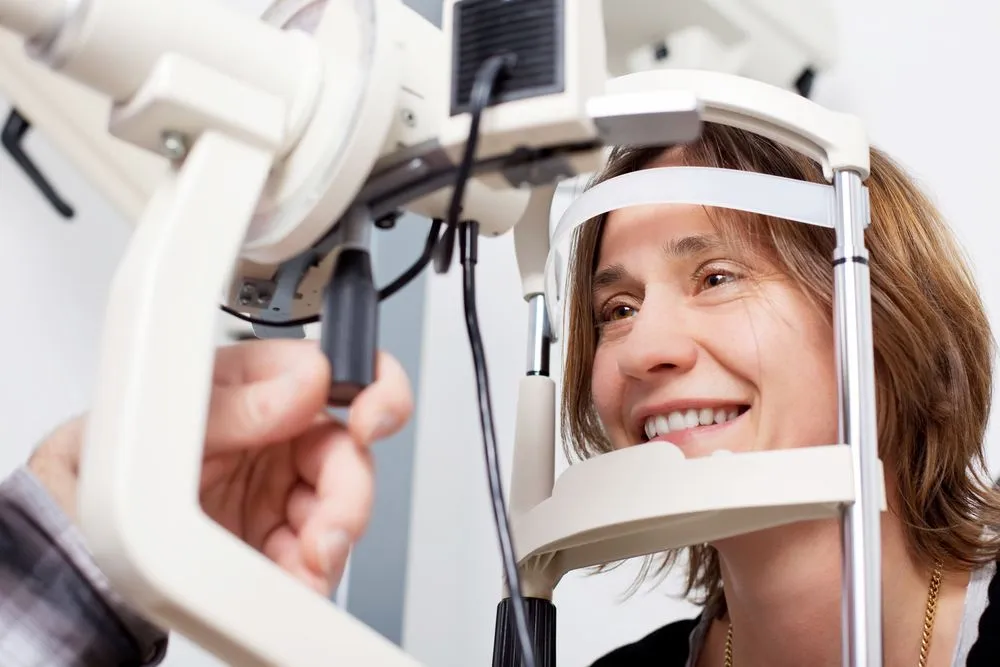 Over half a million Americans choose LASIK to correct their vision each year. This laser eye surgery is used to correct nearsightedness, farsightedness, and astigmatism. During the surgery, the surgeon reshapes the eye's cornea to ensure that light comes in at the right angle to give improved vision. At Eye 1st Vision Center our patients enjoy a wide variety of benefits from LASIK surgery, but they usually have some concerns, as well.
Is LASIK Safe?
When patients hear about our using a laser to reshape the cornea, they can get concerned about the procedure. In fact, LASIK surgery is extremely safe. 95 percent of all patients have a good result from their surgery, while the tiny minority that didn't see improvement generally ended up with results like still needing to wear glasses.
LASIK Side Effects
While most patients end up with much clearer vision after the procedure, there are some common minor LASIK side effects that many of them have to deal with. For the first few days after surgery, you may have minor, stinging pain in the affected eye. Bright lights may cause you pain in the first week. Seeing halos around bright lights at night time is a common, permanent side effect, as are having dry eyes and the need to use artificial tears throughout the day.
LASIK Benefits
The benefits of LASIK surgery far outweigh any side effects it may have for almost all patients. In our office, after the first day or two, most people report absolutely no pain. Among the other benefits of the procedure are:
Better vision - Without the need of eyeglasses or contact lenses
Almost permanent results - The only time your eyesight should change, after the first few months, is when your eyes begin to change as you age over the age of 40-50
Immediate results - Your vision should be corrected within 24 hours of the surgery. Many patients report seeing perfectly clearly by the time they leave the office.
The procedure is virtually painless- You'll be given drops to numb your eyes and you'll feel absolutely nothing while the procedure goes on. You will probably feel some slight stinging for the next day or two, at the most.
The recovery is very swift - While you can't drive home, you'll be up and living your normal life within 24 hours. You'll need to be careful of your eye for the next two weeks, but the major healing takes place in the first couple of days.
Need LASIK Surgery? Contact Our Eye 1st Vision Center Eye Doctors Today
Our team's goal is to make sure you've got the best vision, no matter what process you choose. We're happy to offer LASIK evaluations and referrals, and our optometrist will help with your post-surgical care. Call our office to schedule an appointment or if you have any questions at (404) 252-1702.