Cataracts: Symptoms and Eye Care Treatment
Cataracts are an eye disease that develops due to a buildup of protein in the eye's lens. New cells form on the outside of the lens, while the older cells get bunched into the lens' center resulting in a cataract. Risk factors include being 40+ years of age, having diabetes, smoking and heavy alcohol consumption. Cataracts are insidious and develop gradually. Most people aren't aware of this eye condition, until the cataracts actually block light. Symptoms of cataracts include blurry or cloudy vision, progressive nearsightedness, changes in the way you see color, problems with glare and sudden changes in eyeglass prescriptions.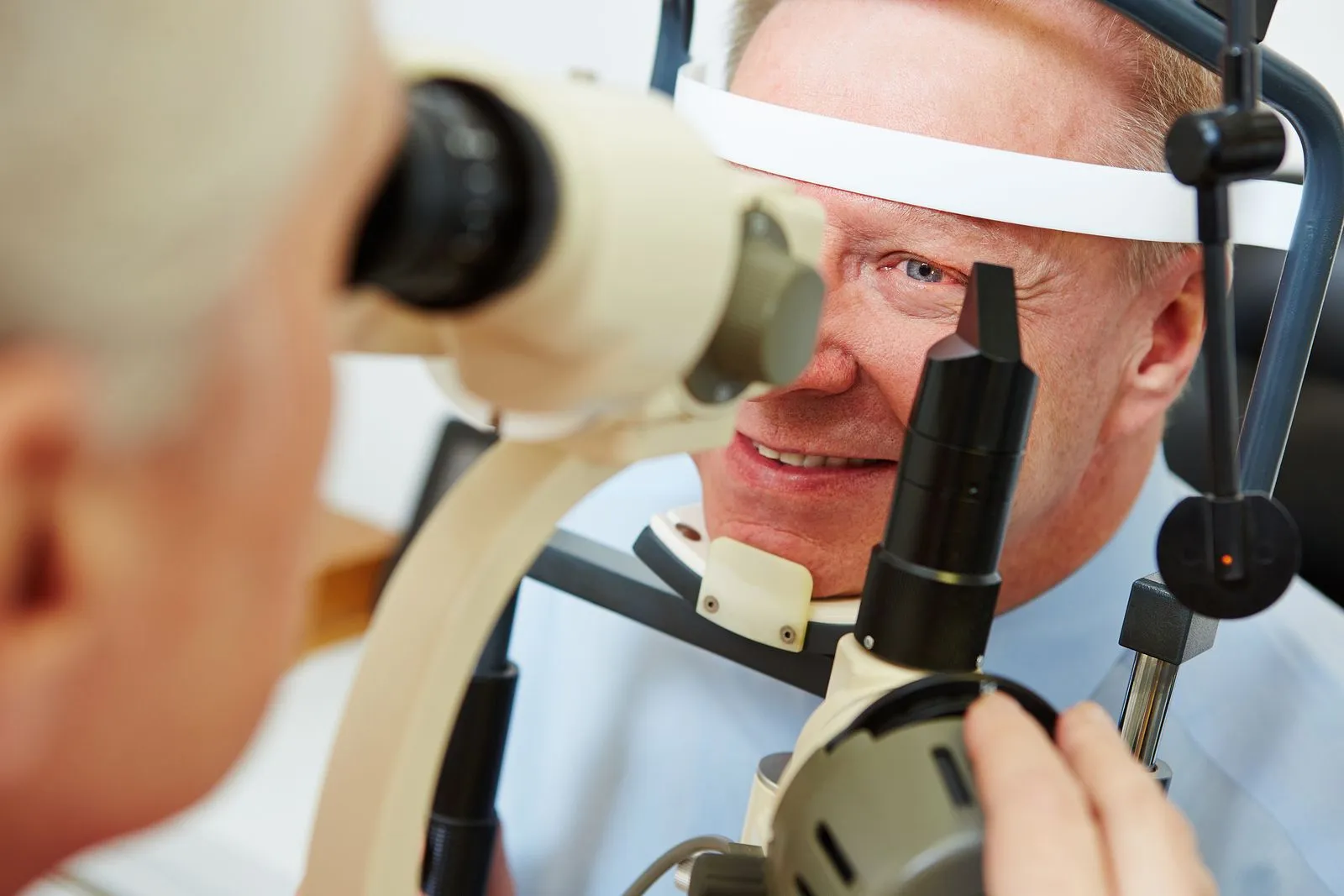 Treatment for cataracts varies. Vision may be corrected to an acceptable level with eyeglasses, bifocals or contacts for a temporary time. If your vision cannot be corrected with corrective eyewear, you may be a good candidate for cataract surgery. This surgery entails the removal of the clouded lens and the placement of a clear, artificial lens. Cataract surgery is an outpatient procedure and has a high success rate. More than 90 percent of those who have had cataract surgery have improved vision.
Optometrists diagnose cataracts during a comprehensive examination of the eyes. This exam includes a vision acuity test, vision field test and an eye health exam. During the eye health exam, optometrists examine the external parts of your eyes using a microscope called a slit lamp. They look for a yellowing of the lens and white opacities that indicate the presence of cataracts. Optometrists will also do a dilated eye exam to observe the optic nerve and retina. If cataracts are the diagnosis, your eye doctor will advise you of the best treatment.
Eye 1st Vision Center in Sandy Springs: Vision Care for Cataracts
At Eye 1st Vision Center in Sandy Springs, we recommend individuals who are over 40, including those with a family history of cataracts to have an eye and vision exam every two years. Our skilled and experienced optometrists perform cataract surgery on an outpatient basis. After surgery, we automatically schedule follow-up visits to monitor your progress. At Eye 1st Vision Center, we deliver A+ patient care.
We service clients in Sandy Springs, Marietta, Brookhaven, Roswell and Atlanta, GA.
If you're over 40 and experiencing changes in your vision, give us a call at (404) 252-1702 to schedule a comprehensive eye and vision exam. We offer high-quality optometry services for the diagnosis and treatment of cataracts. Let us help save your vision. Your eyes are the windows to your world.