Eye 1st Vision Center: Your Optometry Specialists in Sandy Springs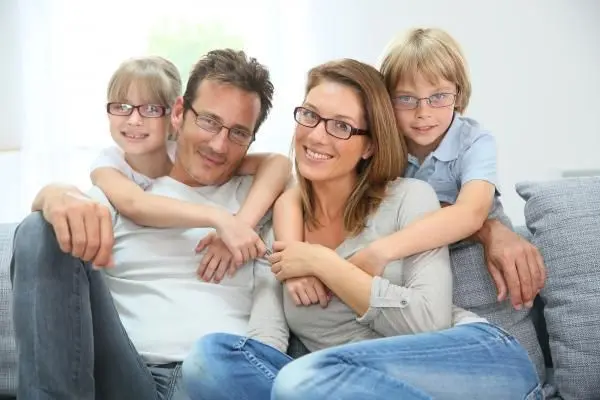 As a trusted and experienced optometrist in Sandy Springs, you can depend on Dr. George Shida at Eye 1st Vision Center for all of your eye care and vision needs. We provide quality, personalized care to patients throughout the area. We strive to incorporate the latest optometric science and technologies to ensure the very best outcome to any visit. We welcome new patients.
Get to Know Our Optometry Specialists
Dr. George Shida received his Doctor of Optometry degree from the University of Alabama. He specializes in medical eye care, pre- and post-operative surgical eye care, and vision care. A dedicated and trusted professional, you can depend on our optometry specialist for any of your needs including contact lenses and eyeglasses.
Each member of our team is carefully selected based on their qualifications and experience. We aim to only staff friendly, welcoming people in our office. This ensures you always get the best level of care and service when you visit.
Comprehensive Optometry Services in Sandy Springs
Eye 1st Vision Center provides a full range of optometry services to patients in Sandy Springs and the surrounding community. Our services include annual and specialized eye exams. We offer preventative care, diagnosis, and treatment for a number of conditions including:
Cataracts
Macular degeneration
Dry eye
Keratoconus
Conjunctivitis
We also offer LASIK evaluations. LASIK can help correct a variety of vision limitations including farsightedness, nearsightedness, astigmatism, and presbyopia. We're happy to talk to you about how LASIK works and how it may provide you with the improved vision you need so you can stop wearing contact lenses or eyeglasses.
Contact Lenses and Eyeglasses
Work closely with our team for all of your prescription glasses and contact lens needs. We are happy to provide you with a contact lens exam if you are considering the benefit of these lenses. We also offer the support you need when choosing quality and stylish eyeglasses including lenses and frames. Talk to our team about options such as:
Extended-wear disposable contacts
Daily wear soft contacts
Rigid, gas permeable contacts
Extended wear contact lenses
Hard-to-fit contacts
Meet with Our Optometrist Today
Before coming in for your first appointment with our optometrist, please take a moment to complete all of our new patient forms online. Eye 1st Vision Center will need to gather information about your current eye health and vision needs. We'll also need some information about your health, family history, and insurance information. By completing these forms ahead of your visit with us, we'll be able to save you time in the office. You can download these forms in moments.
Schedule an Appointment for Optometry with Us Today
For eye exams, new glasses, or treatment of your eye disease, contact our offices today for an appointment. Our optometry offices are conveniently located to make visiting us easy to do. We serve patients throughout Marietta, Brookhaven, Roswell, Sandy Springs, and Atlanta, Georgia. Call our team today to discuss your needs (404) 252-1702.