Our Sandy Springs Optometrist Answers Your Questions About Cataracts
At Eye 1st Vision Center, our Sandy Spring optometrists spend a lot of our time educating people about cataracts, a common vision condition affecting people over the age of 60 (though congenital cases are known, too). Read on to learn more about them and whether you may be at risk.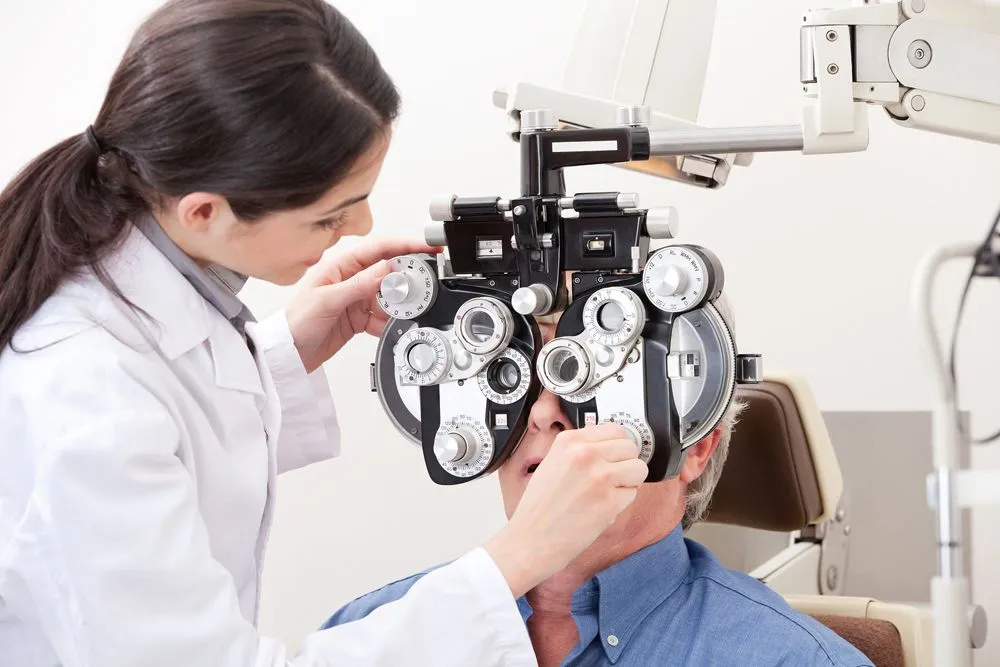 What are Cataracts?
The lenses inside your eyes are normally clear and help refract (bend) light as it enters the eyes so you can see properly. When a person has cataracts, one or both lenses will begin to get cloudy (sort of like a foggy window). This happens due to the abnormal restructuring of proteins within the tissue that makes up the lenses.
Your risk for cataracts increases with age; at least half of all 80-year-olds have one. Certain other factors may increase your risk of cataracts, including the presence of other health conditions like diabetes, a history of eye injury, or environmental factors like smoking or excessive UV radiation exposure.
What are Some Signs and Symptoms Which May Alert Me I am Developing Cataracts?
The first sign of cataracts is no sign; these can form in your eyes for a long time well before you begin to notice any symptoms. Once you do notice them, you may begin to experience:
Cloudy or blurry vision
For older people, a new onset or worsening of nearsightedness
The need to frequently update corrective eyewear prescription
Altered color vision
Increased sensitivity to glare
Impaired night vision (especially while driving)
Double vision
How Can a Sandy Springs Eye Doctor Help Manage and Treat Cataracts?
When it comes to cataracts treatment, early detection is key for managing symptoms. Our Sandy Springs eye doctor team can diagnose early stages of cataracts on a comprehensive dilated eye exam (even if you don't have any symptoms yet) and educate you on changes to make to your lifestyle and environment to hopefully slow the progression (e.g., maintaining a good diet, wearing broad-spectrum UV protecting sunglasses, and quitting smoking). It's not been proven yet that cataracts can be fully prevented, but managing other health conditions and getting regular eye exams may help.
When cataracts do develop, our team can prescribe you the most appropriate and up-to-date eyewear to accommodate for your vision loss. If your cataracts become an issue for your ability to participate in day-to-day activities, then our team can provide necessary pre- and post-operative care if you elect to undergo cataracts surgery with an eye surgeon (a relatively simple outpatient procedure in which damaged lenses are removed and replaced).
Are You or a Loved One Affected by Cataracts? Meet with an Optometrist in Sandy Springs
Whether you're living with cataracts or some other vision or eye condition, contact Eye 1st Vision Center today at (404) 252-1702. Connect with our optometrist in Sandy Springs who can help you and your loved ones maintain optimal eyesight at every stage of life.