LASIK Care From Our Sandy Springs Optometry Team
Too many people who suffer from refractive errors, LASIK sounds like little short of a miracle -- an opportunity to see the world clearly without glasses or contact lenses. But while this form of laser vision surgery is safe, quick, and highly effective, it still requires careful planning, sound decision-making, and thorough follow-up care from a skilled optometrist. If you're considering LASIK surgery, you can rely on our Sandy Springs optometry team at Eye 1st Vision Center to provide that supportive care.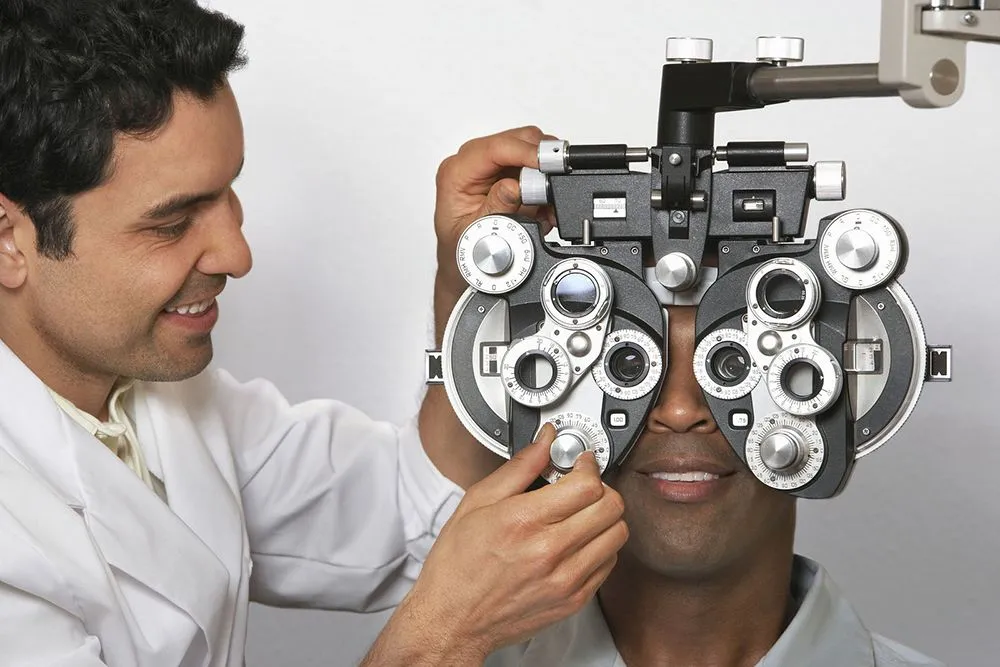 What You Need to Know About LASIK
LASIK is a sophisticated procedure for reshaping your corneal curvature using a precision surgical laser. Once you've received local anesthesia, the laser makes a fine incision that allows the outer layer of corneal tissue to be lifted aside. Tiny areas of the underlying tissues are then vaporized, sculpting the tissues into a shape that will match your corrective vision needs. The outer flap of corneal tissue is then moved back into position so it can heal naturally. The entire operation is handled as a painless outpatient procedure. You may notice dramatic improvements in your vision within only a day or so.
Pre-Operative and Post-Operative Assistance From Either Eye Doctor on Our Team
Not everyone can or should receive LASIK surgery. Certain issues or potential complications might disqualify you from this procedure, including:
Being under 18 years of age
Having a corrective prescription that changes significantly from year to year
Suffering from an uncontrolled system, circulatory, or immune system disorder
Dealing with eye diseases/disorders such as herpes zoster, keratoconus, cataracts, or eye function errors
Having unusually thin corneal tissue (thus making it impossible to create the outer flap required in LASIK)
Your eye doctor at Eye 1st Vision Center can perform a detailed evaluation of these and other factors to determine whether you're a good LASIK candidate. Sometimes we may suggest an alternative procedure such as PRK surgery, which simply removes the outer corneal layer and lets it regenerate instead of making an outer flap of tissue. We will discuss the procedure with you in detail and refer you to a skilled surgeon.
The day after your LASIK surgery, our optometry team will perform the first of a series of post-operative evaluations. These checkups let us monitor your improving eyesight and address any potential concerns. We'll also advise you on home care practices to help optimize your recovery.
Need an Optometrist for Your LASIK Co-Management?
A life without glasses or contact lenses could be waiting for you -- along with the proper guidance to help ensure a successful LASIK surgery. Call (404) 252-1702 today!