Pre- and Post- Care for LASIK Eye Surgery in Sandy Springs
At Eye 1st Vision Center, our optometrist provides LASIK care and referrals for patients in Sandy Springs, Brookhaven, Marietta, Atlanta, and Roswell. Get the facts on how LASIK can help you.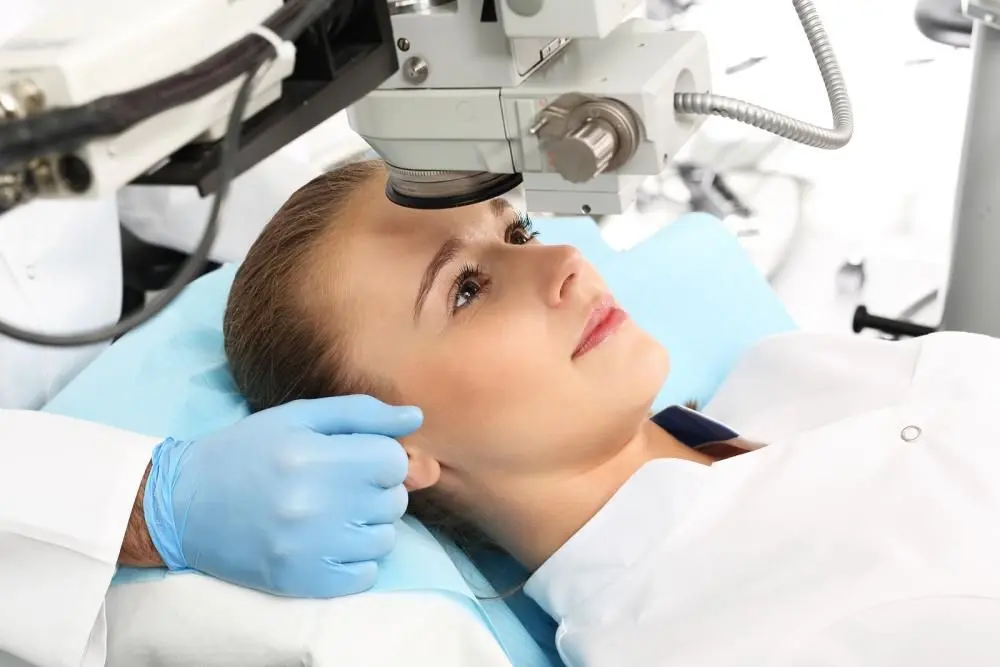 Is LASIK Eye Surgery Right For You?
LASIK is not recommended for individuals with dry eye, glaucoma, or autoimmune diseases. If you have an irregular cornea, or suffer keratoconus, LASIK is not right for you. Additionally, you should avoid getting LASIK while pregnant.
You may want to consider LASIK if you:
Are an adult
Have mild to moderate myopia, hyperopia, or astigmatism
Find glasses or contacts uncomfortable
Lose glasses regularly
Are self-conscious about glasses
Before getting LASIK, meet with our Sandy Springs optometrist for a consultation and referral. While an eye surgeon will perform the LASIK procedure, our optometrists do the pre- and post-operative care.
Benefits of LASIK eye surgery in Sandy Springs
If you ever wished you could see everything clearly without glasses overnight, as if waking from a dream with new eyes, LASIK can make that happen. The treatment gives instant results and comes with a fast recovery and low levels of pain. Small wonder it's popular.
LASIK corrects your vision so you can see clearly without glasses or contacts. LASIK is fairly painless and works very well most of the time. If you need LASIK refinement years later, eye surgeons can adjust your vision using lasers. Less than 1 in 20 patients have LASIK complications.
Pre-Operative Care for LASIK Surgery
Pre operative care starts with an optometry consultation. We make sure you understand the surgery and answer any questions you have about LASIK. We also refer you to a Sandy Springs eye surgeon.
As your surgery date gets closer, you'll need to stop wearing contacts. Before the surgery, you should eat a light meal and take your regular medications. You'll need an adult to drive you home after.
Post-Operative Care for LASIK Eye Surgery
The eye surgeon will send you home with eye drops and an eye shield. Wear the shield as directed. Use the eyedrops to moisturize your eyes and protect against infection.
The week after the procedure, you'll need to take extra precautions. We will recommend you avoid playing sports or wearing makeup so as not to damage the eyes. When we feel you can safely resume these habits, we will give you the go-ahead.
Since LASIK is a fairly painless surgery, most patients find they can control post-operative pain with over the counter medication.
During follow-up appointments, we will examine your eyes and test your vision. We'll also check for any signs that your eyes are not healing or have become infected.
Since complications are rare, as long as you follow our instructions and keep all post-operative appointments, you should heal quickly and enjoy your clear sight!
Schedule an Appointment with Our Sandy Springs Optometrist Today!
Start your journey toward LASIK with an optometry consult. Reserve yours by calling our Sandy Springs optometry clinic at (404) 252-1702